Columbus Ohio Mobile Fingerprinting Company Providing Background Checks and Tenant Screening On Your Time and At Your Office.
We are mobile! In our office or yours, we make fingerprinting and background checks easy and convenient.
We understand your busy schedule, that's why we work to save you time by bringing our mobile live-scan or inked-card fingerprinting services to your place of business, school, or any safe and convenient location. We send direct submissions to all Ohio agencies.
Background Screening.
Specializing in small and medium size businesses that need background checks and background screening at a reasonable price.
Tenant checks and tenant screening for all size landlord businesses.
Know whom you are hiring!
Know to whom you are renting your property!
---
---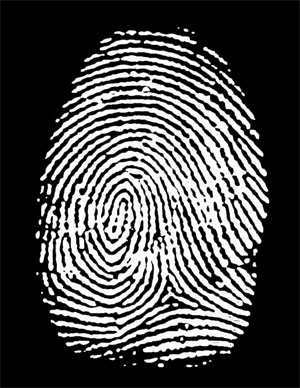 Mobile Fingerprinting Solutions, LLC. is the only source you should rely on to provide high-level bci, fbi, background checks in Columbus Ohio. Our specialty is in a wide range of services and searches.
Since 201,1 we have been providing Ohio background checks to Columbus and surrounding areas. Started by a former airline security agent Mobile Fingerprinting Solutions, LLC. knows how deep your criminal background checks and fingerprinting services need to go to find out everything you need to know about your employees, day care providers, tenants, interns, medical providers and staff, camp counselors, coaches, school volunteers, and the list goes on.
We proudly service:
Columbus, Cincinnati, Cleveland, Pickerington, Reynoldsburg, Pataskala, Canal Winchester, Reynoldsburg, New Albany, Westerville, Hilliard, Dublin, Worthington, Grove City, Groveport, Lewis Center, Clintonville, Lancaster, Ashville, Powell, Sunbury, Gahanna and all areas surrounding and in between.
Did we mention we are mobile? We can come to you and provide our services live on your campus or office building.
---
Mobile Fingerprinting Solutions, LLC. is a mobile fingerprinting service based in Ohio for FBI (Federal Bureau of Investigation) and BCI Ohio's Bureau of Criminal Identification. Our pricing is competitive, and we keep on-site fees low to meet your needs.
Rolled ink cards and inkless cards. This is a cutting-edge technology that allows us to digitally capture your best fingerprint images. Our system checks for fingerprint clarity, accuracy, and quality of your fingerprints eliminating the need for reprints or storage space associated with ink cards. All information is viewed via technology and the best image transfered to FBI (FD-258) Card(s)
The FBI certifies this procedure. The system meets FBI fingerprint format requirements and is printed on a FBI certified printer.
Background checks and fingerprinting should be fast and convenient to everyone that needs this service. Low rates are detailed on our website.
Mobile fingerprinting is a great solution for large and small groups and even individuals. We understand busy schedules and time restraints. By traveling to your location, the time required for fingerprinting is reduced from hours per person to mere minutes. Our trained staff uses the latest technology in live scan fingerprinting, making the fingerprinting process quick, clean, and highly accurate.
This service is available 24/7 for your convenience.
Mobile Fingerprinting Solutions LLC is an authorized vendor of the Ohio Attorney General and licensed through the National WebCheck.
WebCheck is an Internet-based program for civilian fingerprinting background checks against the state AFIS and the FBI. The program reduces the return rate from 4-6 weeks to as little as 48 hours. Since 1993, the Ohio General Assembly passed several state laws, requiring background checks. This is a live scanning technique in processing accurate background checks in a timely manner.
---
KNOW WHO YOU ARE DEALING WITH….CALL US TODAY 614-321-2182
---
CONNECT WITH US ON SOCIAL MEDIA
---
What Our Customers Say About Us